Bay Health Spa offers many kinds of full body massages including Swedish, Acupressure, Deep Tissue, Hot Stone and therapeutic massages.
Bay Health Spa also provides foot massage by applying the principles of reflexology plus free head, shoulders, hands and back massage.
Also, Bay Health Spa offers full body massage and foot massage combination and the chair massage.
Foot, Hand, Face, Head and Ear Reflexology is a natural non-invasive therapy. Through application of pressure to the reflex points back to a state of homeostasis "balance".
Reflexology is the physical act of applying pressure to the feet and hand with specific thumb, finger and hand techniques without the use of oil or lotion. it is based on a system of zones and reflex areas that reflect an image of the body on the feet and hands with a premise that such work effects a physical change to the body.
Now Bay Health Spa at three locations is run independently with own specialty to better serve our loyal customers.

Click to view our Monthly Special!
Hours of Operation:
10 am - 10 pm Daily

Vacaville
Bay Health Spa
967 Alamo Drive
Vacaville, CA 95687
Phone: 707-455-8999
Fairfield
Bay Foot Spa
1363 Oliver Road
Fairfield, CA 94534
Web Site:bayfootspa.com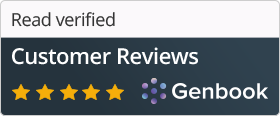 RESERVATION
Phone: 707-399-6999
Vallejo
New Bay Spa
3829 Sonoma Blvd.
Vallejo, CA 94589
Phone: 707-557-7999